The learning zone is a new area for us to share resources, tasters and tips we think will be of interest. We have considered things that might be helpful to candidates, training providers and tutors. The sections have been developed with the aim of continuously building and curating content for beyond the OH2020 conference. 
It's been an interesting time in recent months, we have quickly had to adapt and change to meet our candidates' needs. This in turn impacts the style of teaching and learning. These free education courses for candidates, teachers and tutors by the Open University are worth investigating to develop and build on skills in education.
Our qualifications are overseen by a team of highly experienced professionals who are dedicated to developing the competence and career opportunities for the many thousands of people who play a key role in protecting worker health, in diverse fields such as asbestos, legionella and control technologies. If you would like BOHS to add, develop or share more specific items, please message us with your suggestions and feedback at qualifications@bohs.org
Find out more below…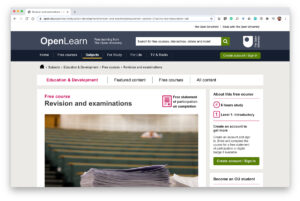 Exam preparation
How to prepare for exams depends on an individual circumstances and not all advice will fit everyone. We think some hints and tips may be useful and found an Open University course which works alongside our own BOHS guide. It could help candidates ensure they are better prepared for assessment.
 --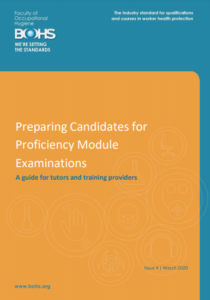 Preparing Candidates for Proficiency Module Examinations
All of the BOHS level 4 and 5 Proficiency Modules are examined by short answer questions to confirm the candidate's learning. These questions are based on the teaching specification and require brief answers.
Online exams with BOHS
BOHS exams have traditionally been paper-based, however, we have collaborated with Eva exams to deliver online exams in response to the Covid19 lockdown. The response has been amazing, Candidates were able to continue their studies and training providers offering adapted virtual classrooms.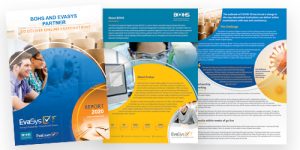 Eva case study
Dr Helena Lim was commissioned by Evaexam to conduct a case study on the BOHS experience with the sudden move to an online business model.
The case study showcases our approach to partnership working, how Eva supported a new customer, how quickly we were able to respond, deploy and train and the features and benefits that EvaExam can bring particularly in an online context.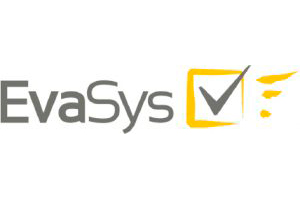 BOHS Mini Test
Wondering what the new exam looks like, why not take our BOHS mini test?
You can see how the BOHS exams look, the navigation and the style of question formats we use. You will also be able to learn some BOHS facts and trivia while you are doing it.
Calibrand
Our partner for exam management systems, we have collaborated with Calibrand since 2012 to build a bespoke BOHS global booking, candidate management processing and results generating that is underpinned by  their quality systems
An introduction to Calibrand
The Calibrand assessment player
The Calibrand on screen marker
Resources for training providers
Are you BOHS-approved to deliver face to face classroom courses but you have not yet added virtual delivery?
You will need to apply to BOHS to be approved for virtual delivery. The reason we treat delivery methods separately is due to the required skill sets of tutors and the accessibility requirements of platforms are very different from operating within a face to face classroom.
Are you wondering where to start? BOHS has produced a self-assessment checklist. The tool helps providers work through some of the details that are critical to gaining approval to schedule courses.
You can submit a completed self-assessment checklist for approval, which will be reviewed by the BOHS qualifications team. The Chief Examiner may request more information or ask for clarity in some areas but generally, the application (if completed well) addresses the key points.
Use this BOHS checklist to see if you are ready to take your courses out of face to face classroom environments. You can submit a completed copy to our quality department for approval or further feedback by email.
Becoming an approved provider
Are you considering becoming an approved BOHS training provider of a particular course or adding a course to your approval list? Get in contact with the approvals team with questions at qualifications@bohs.org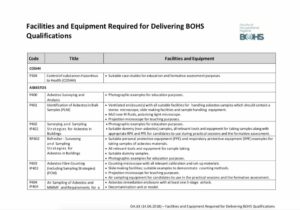 Ofqual Regulation 2021
BOHS is the leading awarding body in the hygiene qualifications field. Our qualifications are recognised and respected by independent agencies such as the Health and Safety Executive (HSE) and the United Kingdom Accreditation Service (UKAS) and further afield by industry and employers worldwide. BOHS is motivated to support learning, qualification and professional development to broaden and deepen the public, sectoral, governmental and professional understanding of occupational hygiene
• BOHS qualification standards stand at the heart of the promotion and development of professional standards
• BOHS qualifications will be aligned with international standards of educational governance, academic infrastructure and quality
To continue that professionalism and ensure greater transparency, we have taken the decision to become a regulated awarding body. Learners, training providers, employers and the public have confidence in qualifications that Ofqual regulate – they are the national government-appointed regulator of work-based qualifications.
Resources for teachers and tutors
Moving online
Learn how to take your teaching out of the classroom and online with some great tips from the Open University.
Top tips
Harvard University has published some handy tips for ensuring best practice and learning is occurring with your candidates.
Adapting to the virtual classroom
We have worked closely with a lot of our customers and some of them have offered to share their stories. If you to have a story you'd like to share on how you have adapted to ensuring excellence in training and learning please contact us at qualifications@bohs.org
Fibresafe – Adapting to teaching online
One of the first providers on a virtual call to give an excellent demonstration of their materials to the Chief Examiner and Head of Qualifications at BOHS. Thanks to Don and his team for sharing their story to help others adapt and learn.
Watch some of Fibersafe's videos below…
Gully Howard Technical:
adapting to teaching online
Gully Howard Technical are expert industrial training providers. We offer a wide range of courses covering topics such as: Asbestos, Energy, Occupational Hygiene, Safety, Surveying and more.
We provide courses throughout the UK and worldwide, with courses delivered in Azerbaijan, Egypt, Georgia, Indonesia, Spain, Turkey, South Africa, Thailand, United Arab Emirates and Kazakhstan.
Kirsty and the team adapted very quickly and were soon running courses during lockdown to their overseas clients. They have adapted their classroom and invested in equipment to make the changes necessary.
Watch their video here how they approached the changes.
IOM world
"Our purpose is to improve people's health and safety at work, at home and in the environment through excellent independent science to create a healthy and sustainable world". We have been at the forefront of scientific research to understand and mitigate a range of occupational and environmental health risks. These include coal dust, asbestos, carbon nanotubes and air pollution.
When asked, they were delighted to share their video as an example of a training resource. Thank you for your permission Lindsey Mitchell, Training Services Manager, Edinburgh.
Vent-tech
BOHS interviewed Adrian at the start of lockdown to see how that went - watch Managing director, Adrian Sims. Keen to drive up standards across the industry, Adrian regularly lectures on BOHS courses and is a member of the ILEVE steering committee. He has been heavily involved in developing ILEVE including chairing the industry-wide competency committee.

OxyL8
Training provider Oxyl8 has provided this handy guide to creating an online presentation.

On-demand webinars
Some of our conference speakers, BOHS collaborators and partner organisations have created a range of webinars you can watch on-demand.
Skills Cards - Do you need access to a construction site?
Surveyor and Analyst Skill Cards are available through the first collaboration of its kind for Asbestos professionals. ACAD, BOHS, FAAM (Faculty of Asbestos Assessment and Management) and NORAC (National Organisation of Asbestos Consultants) have formed a collaboration to deliver a new skills certification card, displaying the CSCS logo, to Asbestos professionals.
If you are new to the industry without a qualification then the red Trainee Worker ACAD Skill Card is the one to begin with. Duration time of 12 months, you must obtain your relevant qualification otherwise there will be no replacement card available.
Once you are qualified with the appropriate qualification then you can apply for the renewable ACAD Skill Card. These can be renewed every five years.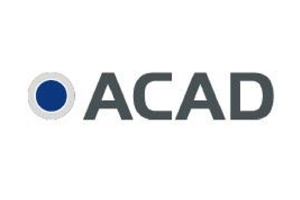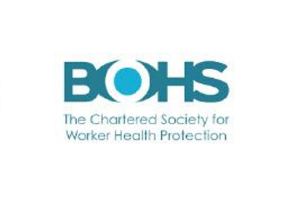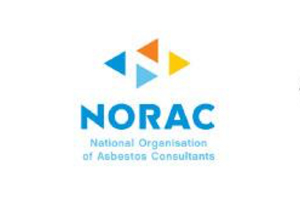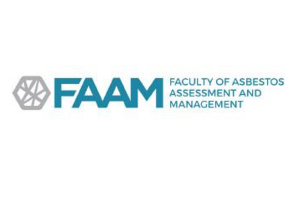 D413 Asbestos Management Practicalities & Awareness
There are a number of exciting new developments ready to launch soon. BOHS is in the process of launching our online version of a BOHS course. This is to enable learning to take place in our new learning zone at the pace that suits a candidate. Here is an example of the syllabus. If you are interested in taking the course, please enquire at qualifications@bohs.org
There are many different elements that can be associated with asbestos management within any organisation, which often involve many people who fulfil multiple roles. Often these roles may not be considered as being directly associated with asbestos and its management.
General asbestos awareness training is invaluable in providing a broad knowledge of the risks associated with asbestos and how to identify asbestos-containing material in situ. However, this type of training does not provide details about the practical working methods and processes that may be necessary for managing asbestos risks.
The D413 Asbestos Management, Practicalities and Awareness course has been specifically designed for those who may be involved in asbestos processes through the course of their work. For example, this may include Estates and Project Managers, Facilities Managers, Caretakers and the like. These roles will be involved in a whole host of different activities; however, will still retain responsibility for ensuring asbestos risks have been assessed and removed/managed before allowing works to proceed.
The D413 is an on-line modular course which provides information and examples of how the legal requirements associated with asbestos management can be translated into practical actions. It is designed to develop an awareness of real-life problems involved in managing asbestos and how to resolve them. The qualification is for anyone who may have some level of responsibility for managing asbestos risk. The course duration is estimated to be up to 2 days in length but can be taken at the candidates own pace.
The learning objectives for the D413 are for candidates to:
Develop an awareness of the problems involved in managing asbestos
Identify mechanisms to deal with these problems
Develop an understanding of roles & responsibilities regarding asbestos
Identify the key asbestos management requirements for all organisations
Develop their knowledge of the implications of failing to manage asbestos
Develop their knowledge of the requirements for working with asbestos
Be able to apply the information gained to their own organisation
The syllabus for the D413 is made up of 6 different sections which include the following areas:
Legislation and Guidance Documents
The Asbestos Management Plan
Asbestos Containing Materials (ACM's)
The Asbestos Register
Working with Asbestos Containing Materials
Controlling all Work
Click here to download, or view* our introductory presentation below… 
CCHRC 2.0
A review and update is taking place of the certificate in controlling health risks in construction. We are working in a more modular approach to give organisations the flexibility to manage the time and limited resources they have in a more focussed way. We are engaging with our partners and stakeholders to ensure the vast amount of content we have is applied to the appropriate part of the working environment.
For Supervisors
This course has been designed to provide training for construction site supervisors, so they can better recognise and control the health risks specific to their workplace, by:​ ​
Identifying the most commonly present health hazards found on construction sites​
Understanding the principles of risk control​
Identify the measures needed to control common health risks from construction activities​
Interns 2020
Watch videos by our 2020 interns on their experience with BOHS and what the have achieved so far.
Event management intern experience 2020
IT intern tutorial - Using Microsoft Planner and ToDo