In Winter 2019, the Faculty of Asbestos Assessment and Management (FAAM), Asbestos Control and Abatement Division (ACAD) and The National Organisation of Asbestos Consultants (NORAC) formed a collaboration to bring a new skills certification card, displaying the CSCS logo, to asbestos professionals. The project brings together organisations representing consultancies, licenced contractors and asbestos professionals for the first time.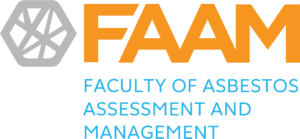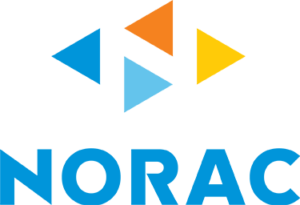 FAAM Board Member Colette Willoughby said:
"Our collaboration is the start of an exciting new era which we believe will be beneficial to all of our members. Our new partnership has bought together two sides of the asbestos industry and we look forward to working together towards our ultimate goal of improving worker health protection."
ACAD Manager, Graham Warren said:
"ACAD launched the Asbestos industries first CSCS affiliate card scheme back in 2017.  This enrichment of the Skill Card for analysts and surveyors marks an exciting new collaboration between ACAD, FAAM and NORAC and one I am sure we will all look to build upon into the future."
NORAC Board Member Jonathan Grant said:
"We are delighted to be working in collaboration with FAAM and ACAD issuing a card displaying the CSCS logo to support asbestos surveyors and analysts gain access to numerous construction sites. 
This spirit of cooperation is a fundamental part of NORAC's objective to promote excellence in the asbestos profession."
The UK construction industry is made up of numerous card schemes that provide proof that individuals working on construction sites have the required training and qualifications for the type of work they carry out.  
At the beginning of 2015 the Construction Leadership Council (CLC) announced that industry should only accept card schemes carrying the CSCS logo with no equivalents accepted.  This is known as the One Industry Logo action and was undertaken as a response to the UK Government's Industrial Strategy:  Construction 2025. 
In order to qualify for the CSCS logo all card schemes must meet a number of requirements set out by the CLC that include, agreeing appropriate qualifications for each occupation and setting a minimum standard for skilled occupations at NVQ level 2. 
CSCS Director of Operations Gordon Jenkins said:
"It's great to see ACAD, BOHS and FAAM working together bringing asbestos analysts, surveyors and removal professionals together.
The new Skill Card fully meets the requirements of the CLC and is approved to display the CSCS logo.  The CSCS logo displayed on the card will provide the industry with confidence that the card holder has achieved the recognised standards of training and qualification for their asbestos occupation.  Card holders also receive a virtual card that goes on their smart phone."
Who is it for?
If you are new to the industry without a qualification then the red Trainee Worker ACAD Skill Card is the one to begin with. Duration time of 12 months, you must obtain your relevant qualification otherwise there will be no replacement card available.
Once you are qualified with the appropriate qualification then you can apply for the renewable ACAD Skill Card. These can be renewed every five years.
Find out more – add link to https://tica-acad.co.uk/acad-analysts-surveyors/
How To Apply
To apply for the ACAD skill card for asbestos professionals, please fill in this online application form: 
https://tica-acad.co.uk/applications/acad-asbestos-surveyor-card 
You will need valid certificates in ONE of the following routes: 
BOHS P402

BOHS S301 AND CoCA

BOHS W504 AND CoCA

RSPH L3 in Asbestos Surveying 
AND a valid certificate in ONE of the following: 
Passed the CITB HS&E Test within the previous two years 

CCNSG Safety Passport 
How To Apply
To apply for the ACAD skill card for asbestos professionals, please fill in this online application form: 
https://tica-acad.co.uk/applications/acad-asbestos-surveyor-card 
You will need valid certificates in ONE of the following routes: 
BOHS P402

BOHS S301 AND CoCA

BOHS W504 AND CoCA

RSPH L3 in Asbestos Surveying 
AND a valid certificate in ONE of the following: 
Passed the CITB HS&E Test within the previous two years 

CCNSG Safety Passport