"Working for a Healthier Workplace" is the slogan of this prestigious award, launched for the BOHS Golden Jubilee in 2003. It recognises an outstanding initiative contributing to the reduction of ill health at work.
The prize 
A full conference pass to 

the

 

Annual 

BOHS 

Occupational Hygiene Conferen

ce

 

An invitation to the BOHS Annual Gala Dinner

 

 

£1,000 cash prize
Entry requirements
Applicants must fill in an application form, where they clearly describe how the initiative has contributed to the reduction of ill health at work.
Eligibility criteria  
You will need up to six years' experience in an occupational hygiene related post and be a current member of BOHS.  
Terms and conditions  
The applicant agrees that BOHS may use their name, and the name of their nomination, and likeness for advertising and publicity purposes in connection with the awards, including but not limited to publication of their name, and the name of their nomination. The winner (and their representatives and personnel) may be required to and agree to take part in reasonable publicity events in connection with the award. 
The successful applicant will have to:  
Arrange leave of absence with their employer. 

 

Arrange such insurance as may be directed by BOHS.

 

Arrange their travel and accommodation at their own expense

 

Within six weeks of returning from the Annual

 BOHS

 Occupational Hygiene Conference, submit an article which will be considered for publication within BOHS' Exposure magazine. The article should describe the professional aspects of the trip and the benefits gained from it.

 

At all times for the duration of the award, conduct themselves in a manner befitting a professional occupational hygienist and a representative of BOHS.

 

Be potentially photographed and filmed during the presentation event

 for publication

.
Once complete, email your application to marketing@bohs.org  
How to apply
You can submit your application until 17 March 2023.
Apply Here
How to apply
You can submit your application until 17 March 2023.
Apply Here
Who was Peter Isaac?
From 1940 to 1945, Peter Isaac worked as a Civil Engineer on the Great Western Railway. In 1946, he was appointed Lecturer in Civil Engineering at King's College, Newcastle (which became the University of Newcastle upon Tyne in 1963). He was responsible for developing postgraduate and undergraduate courses in public health engineering, becoming the first professor of public health engineering in the UK in 1964. In 1970, he became Head of the Department of Civil Engineering at Newcastle, retiring in 1981.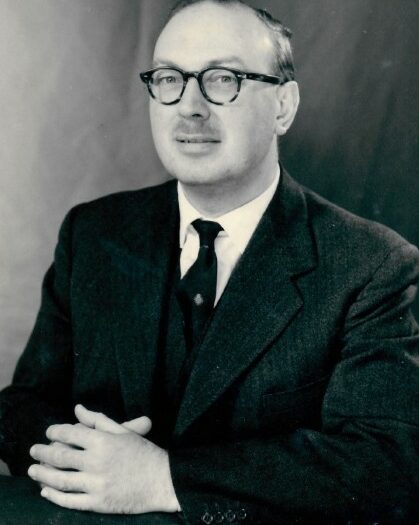 In 1973, Peter became a partner in Watson Hawksley, the international consultants in public health engineering, retiring in 1983. Peter served on the Council of the Institution of Civil Engineers in 1968-80. He has served as Specialist Advisor to two committees of the House of Lords – in 1980-81 on hazardous waste, and 1982 on water. He served on several committees of the Science and Engineering Research Council in the 1970s and 80s.
He was BOHS' first Honorary Secretary and became President in 1962, serving as our representative on the Industrial Health Advisory Committee from 1959 to 1966. He was also awarded the Bedford award on its inception in 1978 along with David Hickish.