We would like to thank all of our OH2021 Conference supporters:
Casella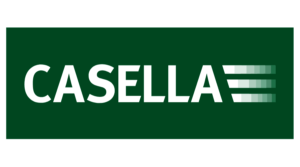 www.casellasolutions.com http://www.casellasolutions.com
Casella is a global leader in the manufacture and supply of industrial safety, occupational health and environmental monitoring equipment. The instrumentation includes real-time dust monitors, personal sampling pumps, sound level meters, hand arm vibration monitors and environmental units.  
A large number of these products work with a variety of Casella's own software solutions for easy access, remote monitoring and simple analysis of collected data. With Bluetooth capabilities and accompanying Airwave app, you can also view data and control air sampling pumps and noise dosimeters from your mobile devices.  
The company has provided precision instrumentation since 1799 and supplied eminent figures, including Charles Darwin, with instrumentation for exploration and scientific work. Casella has offices in the US, UK, Australia, China and India and is supported by a global network of distributors providing local service and client support to those searching out solutions for risk reduction and management.
Shawcity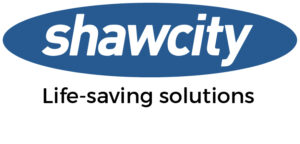 Established for over 40 years, Shawcity is the UK's largest independent supplier of health and safety, occupational hygiene and environmental monitoring instruments.  
We support customers with an extensive range of applications across the UK and Ireland, from SMEs through to some of the highest profile brands in the world. As an independent distributor our key advantage is impartiality. 
Our portfolio includes: VOCs, Benzene, Mercury, Ground Gas, Single Gas, Multi Gas, Confined Space, Gas Sensors, Fixed Gas Detection Systems, Sound, Noise, Vibration, Air Quality, Dust, Heat Stress and Fit Testing. 
Our team delivers a premium service with free support for the lifetime of your instrument or duration of hire. We also have an on-site, manufacturer-approved service centre.  
With fully flexible solutions we can arrange short- or long-term hires as well as purchases and even 'hire before you buy', so you can always be confident you have the right product to suit the individual project requirements. 
Exxonmobil

ExxonMobil, one of the world's largest publicly traded energy providers and chemical manufacturers, develops and applies next-generation technologies to help safely and responsibly meet the world's growing needs for energy and high-quality chemical products. For more information, visit www.exxonmobil.com or our UK site www.exxonmobil.co.uk. 
Shell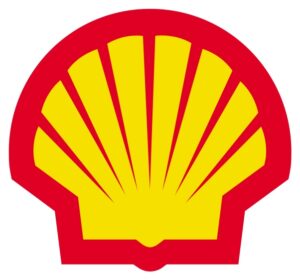 ENERGY FOR A CHANGING WORLD
Today and in the future, people must develop the energy resources needed to power progress while preserving the health of the planet.
For Shell that means: More energy. Cleaner energy. A smarter, more efficient use of energy. Demand for energy is expected to double in the first half of this century. By 2050, there will be 9 billion people on the planet, 2 billion more than today.
Hundreds of millions will begin to use computers, drive cars, fly for the first time. A changing world will need a broad mix of energy. Renewable sources such as biofuels, wind and solar will become increasingly important. And fossil fuels will play a key role, providing around two-thirds of the world's supply in 2050.
Shell will help meet this future demand. For over 100 years our yellow-and-red emblem, the Pecten, has stood for the safe, responsible delivery of energy and a pioneering spirit. Using innovative technologies, we produce more than 3 million barrels of oil and natural gas every day. We operate safely in some of the world's toughest conditions: in the deep waters of the Gulf of Mexico, in the subarctic temperatures of Russia's far east, in the deserts of the Middle East.
Energy for the future must be cleaner. We deliver cleaner-burning natural gas to more countries than any other energy company, and our fuels and lubricants are increasingly efficient. We help produce low-carbon biofuel. And the petrochemicals we produce help make many everyday items: from clothes to shampoo, to plastics for essentials such as computers and cars. Energy, in so many forms, sustains our daily lives.
Dräger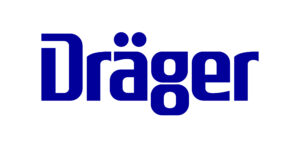 https://www.draeger.com/en_uk/Safety 
Dräger is a leading international company in the fields of medical and safety technology. Since 1889, Dräger has been developing advanced technical devices and solutions trusted by users all over the world. No matter where Dräger products are used, it's always about life. Whether for use in hospitals, in clinical, industrial or mining applications, in firefighting or rescue services, Dräger products protect, support and save lives. .  Our portfolio includes gas detection devices, air sampling tubes, breathing equipment, emergency escape devices and leading drug & alcohol detection and screening solutions.
Dust Canary

The DustCanary  personal particle monitors from Arosa Instruments ltd,  provide real time warning of     increased  respirable dust/PM-4 (including RCS) and inhalable dust. Being compact, palm sized and weighing  less that 150g  they are practical to wear in industrial settings. They  monitor and record the  dynamics of dust over 8 hours which is fundamental to  diagnosing the time and location of elevated dust and providing worker protection against elevated dust levels.  Gravimetric samples are collected in parallel using patented low impedance filtration , to demonstrate compliance with  workplace exposure limits  for inhalable dust. Products include 
Wearable Respirable Crystalline Silica (RCS) Warning System

 

Palm sized  personal monitoring for respirable dust and particles

 

Compact personal sampler for inhalable dust
HSE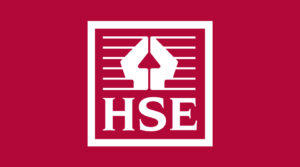 The Health and Safety Executive's (HSEs) mission is to prevent work-related death, injury and ill health.
HSE support employers and employees by training and guidance to provide confidence on the management of risks to boost productivity, support the economy and contribute to a fairer society.
The modern HSE has helped Great Britain work well. Partnership working is at the heart of how workers are protected - by concentrating on the most serious risks, industries with the greatest hazards, and sectors with the worst risk management record.            
Using world leading science HSE have helped protect millions of people from devastating injury and suffering. Science is utilised to understand the effect of workplace changes which prepares for the workplaces of tomorrow...so Great Britain continues to be one of the safest and best places to work and do business.      
We are the Health and Safety Executive.
HSE: Information about health and safety at work
Advice, guidance, news, templates, tools, legislation, publications from Great Britain's independent regulator for work-related health, safety and illness; HSE
I2 Analytical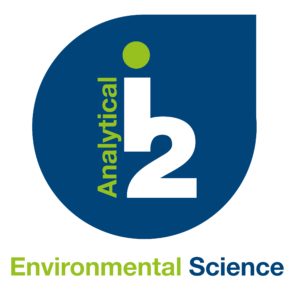 i2 Analytical are an independent leading environmental testing laboratory which performs a full range of air, vapour and particulates analysis. Using the newest technologies and laboratory techniques, i2 routinely test environmental and workplace air, ambient air pollution, ground and landfill gas, emissions from materials and occupational hygiene. i2 also support projects and sites where fugitive dust and odour emissions are a concern.
i2's purpose built laboratory facilities in the UK and Europe are complimented by service centres and logistics teams around the UK. Our highly skilled laboratory technicians ensure that sample turnaround is consistently delivered to exceed our clients' expectations.
i2 also offers a comprehensive range of environmental, chemical and geotechnical testing.
Contact us to find out how we can help to meet the needs of your testing requirements.
IOM

IOM is a leading international provider of health and safety solutions to industry, commerce, public sector and professional bodies.  
IOM analytical laboratories allow you to address the potential exposure risks associated with handling solvents, chemicals, dust and asbestos. Reliable laboratory analysis is a crucial component in managing health and safety in the workplace and wider environment. Our UKAS accredited labs can help you ensure compliance with workplace exposure regulations by offering high quality, independent analysis. authoritative and independent measurement,  
To achieve this, the IOM laboratories draw upon more than 50 years of experience in undertaking standard occupational hygiene analysis, and also complex investigations with organisational support from our Research Division.  
We are leaders in the provision of analytical services to support workplace and environmental monitoring, providing expert technical advice to assist you in organising sampling strategies for a wide range of chemical and mineralogical testing.  
We pride ourselves in providing our clients with high quality and excellent response-based lab services.   
Our labs specialise in:  
GC (BTEX and other hydrocarbons)  
GCMS (PAHs, PCBs, mercaptans etc)  
ICP (Metals and elemental analysis)  
HPLC (Isocyanates, Pharmaceutical APIs, Formaldehyde etc)  
IC (Acid gases)  
SEM (asbestos, other fibres, dusts)  
Microbiology  
Bulk asbestos ID  
Fibre counting  
Asbestos in soils

 

 
Marchwood Scientific

Marchwood, a leading UK occupational hygiene testing laboratory, offers independent specialist analysis for the environmental sector. Our team of skilled experts provides high quality, accurate testing services to measure and control occupational hygiene risks for a safer, healthier planet. Our reliable, independent services include specialist biological monitoring to assess direct chemical exposure, with all results creatinine corrected in line with HSE guidance, and testing for Diesel Exhaust Emissions.  
Our fully accredited and services are conducted in line with up-to-date legislation and methodologies for full compliance. Our investment in state-of-the-art analytical instrumentation, alongside our decades of experience, also allows us to work closely with customers to develop cost-effective and timely solutions for specific requirements 

https://www.mesothelioma.uk.com/
Mesothelioma UK is a national specialist resource centre, specifically for the asbestos-related cancer, mesothelioma. The charity is dedicated to providing specialist mesothelioma information, support and education, and to improving care and treatment for all UK mesothelioma patients and their carers.
The charity integrates into NHS front line services to ensure specialist mesothelioma nursing is available at the point of need. This is achieved through a growing network of specialist mesothelioma nurses, regionally based in NHS hospitals but funded by Mesothelioma UK.
The charity was launched in 2004 with initial financial support from Macmillan Cancer Support and later from the Mick Knighton Mesothelioma Research Fund. We became an independent charity in 2009 and changed status from a Charitable Trust to a Charitable Incorporated Organisation in 2018.
OHTA

https://www.ohtatraining.org/about-ohta
The Occupational Hygiene Association (OHTA) began as an international collaboration amongst dedicated occupational hygienists from several nations who wanted people from around the world to enjoy the benefits of a healthy working environment.
It was established as an international training scheme and qualifications framework which provides high-quality training materials in several languages and the infrastructure for low-cost training courses, as part of an internationally recognised programme of study.
We develop training materials and make them readily available for use by students and training providers. We also promote an international qualifications framework so that all hygienists are trained to a consistent, high standard, recognized in all participating countries.
The International Occupational Hygiene Association (IOHA) supports OHTA in its training activities.
OPTREL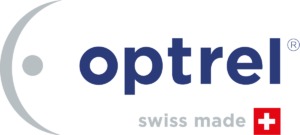 Optrel are a Swiss above-the-neck PPE manufacturer with over 35 years of innovation behind them.
The latest product, the Swiss Air is the world's first respiratory half mask that does not need a face fit test and can be worn with facial hair. Fully certified to TH3 this lightweight powered air purifying respirator (PAPR) will give the wearer 14 hours battery life on one charge. Designed for the construction, rail, highways, medical and welding industries the waterproof and flame-retardant face mask only weighs 50g which is a fraction of other PAPR systems on the market. The slim line backpack blower unit can be adjusted for a range of sizes from small to 2XL with an option for extension straps for the larger wearer.
Wearing the Swiss Air reduces strain on the neck and back which in turn reduces time off work and makes the operatives more comfortable.
RPS

https://www.rpsgroup.com/services/laboratories/workplace-exposure-analysis/
RPS Laboratories provide technical advice and analytical solutions to Occupational Hygienists, Health & Safety and Environmental professionals, matching specific requirements to the optimum analytical techniques available. Our services are designed to minimise the time clients need to spend on project management. Working to the highest standards,
RPS provides the essential measurement of exposure to hazardous substances across a variety of circumstances. We are uniquely positioned to design a fully integrated workplace monitoring and laboratory analysis service, which supports clients to understand, evaluate and manage occupational exposure to hazardous substances.
Our service can be tailored in response to each client's needs, to assist them to meet their regulatory requirements. The benefit of these combined services is the time and cost efficiencies you will gain, compliance with prescribed occupational exposure limits, control of the workplace environment and working methods, and staff education will help companies achieve the required level of workers' protection.
SKC

SKC produce quality air sampling products for the industrial hygiene, occupational health, and environmental and indoor air quality professional.
Our products, manufactured here in the UK and in the US at SKC Inc., enable collection of airborne pollution over a wide base of operations and include equipment for both personal and environmental sampling.
We continue to design new and innovative products such as the AirChek CONNECT, AirChek ESSENTIAL, Flite4, the High Flow chek-mate flowmeters and the revised Face Level Headset. We also distribute the Haz-Dust 7204, the newest member of our wide range of Particulate Monitors.
SKC also offers a full range of Surface and Skin products and are a leading distributor for Gastec products.
Supplying a Global community with product lines certified to European standards made in the UK and offering the most recent developments in air sampling technology, with back up from experienced technical personnel, SKC are world leaders in customer care and support.
TSI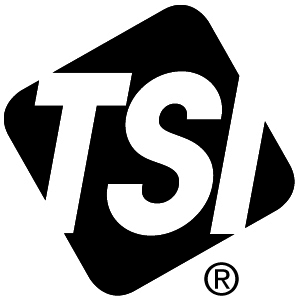 As an international leader in measurement technology for over 60 years, TSI designs and manufactures solutions that solve measurement problems, used for indoor air quality, respirator fit testing, work exposure monitoring and other key parameters in the environment. Our solutions for occupational health & safety help with the selection and implementation of effective workplace engineering controls, as well as the selection, use, and limitations of personal protective equipment. UK based service also ensures your instruments are calibrated by TSI in market-leading turnaround time.
TSI is proud to introduce the newest addition to cloud-enabled IAQ monitoring. With the new instrument, you don't have to wonder about the state of your indoor air quality. Visit our booth to find out what happens when IAQ and IoT collide!
Vent-Tech

Vent-Tech offer consultancy, design and install of dust and fume extraction systems.  We are also a leading training provider for P601 and other LEV courses.  With regular as well as in-house courses offered both across the UK and Internationally. 
Consultancy is ideal when there is an undefined LEV issue, for instance if tasked to bring a factory's extraction up to scratch but unsure where to start.  Our report will provide an overview of what's required to get your systems functioning effectively and can be used to explain to management what budget is required and why. 
Our design service will find out your precise requirements.  A site survey to establish the process and understand how the operators work ensures a bespoke design that works for you and can even be used as a tender to others, safe in the knowledge the system is both fully compliant and adheres to all guidelines.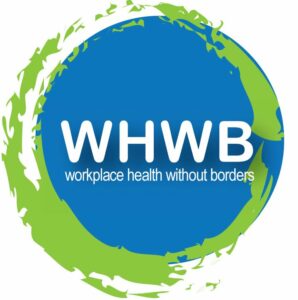 Workplace Health Without Borders, a not-for-profit organization, was formed in 2011 to to address occupational health and safety issues around the world. WHWB intends to incorporate ideas from and work with other groups who have been engaged in setting up similar organizations with a global reach.
According to the World Health Organization, almost 2/3 of the world's 3 billion workers are employed in unhealthy and unsafe working conditions. The International Labour Organization, the United Nations tripartite agency responsible for drawing up and overseeing international labour standards, reports nearly 2 million deaths each year from occupational disease. In addition, 160 million of the world's workers get sick every year due to non-fatal occupational diseases. Most of the world's workers do not have access to occupational hygiene expertise. They lack the resources, knowledge and technology to identify and control workplace exposure to disease-causing agents like chemicals, microbes, noise and radiation.
Building on concepts explored by occupational hygienists in Norway, the United States and elsewhere, Workplace Health Without Borders was started to engage volunteers in improving workplace health in regions of the world with under-served worker populations requiring our assistance. Our focus is to provide these workers with technical assistance, training and skills development to help them to develop the capacity and local infrastructure to manage and improve health conditions in their workplaces. Our intent is also to focus on helping Non-Governmental Organizations (NGOs) who serve communities and workplaces in developing countries to integrate occupational health into their operations around the globe.
Workplace Health Without Borders – Imagine a world where workers do not get sick because of their work
OH2021
OH2021 Sustainable Workplace Health Conference will be bigger and more innovative than ever!
We have included the best parts of the physical face to face conference we all know, love and missed during 2020 along with elements of the virtual world we have found to be beneficial over the last few months.
Download the OH2021 Programme
OH2021
OH2021 Sustainable Workplace Health Conference will be bigger and more innovative than ever!
We have included the best parts of the physical face to face conference we all know, love and missed during 2020 along with elements of the virtual world we have found to be beneficial over the last few months.
Download the OH2021 Programme