We would like to thank all of our LEV 2021 Virtual Conference supporters:
AES

AES was established in 2002 and offers design, supply and installation of dust and fume extraction systems throughout the UK.  Operating in both the industrial and education sectors we have specialist knowledge in the fit out of Design and Technology Departments for schools and colleges, and high vacuum extraction systems for weld fume.  Other services include Thorough Examination & Testing, servicing of LEV systems and LEV design consultancy.
Concept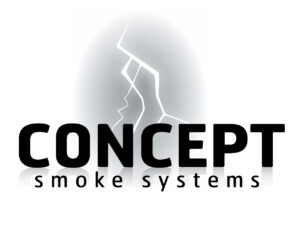 Concept Smoke Systems have been leaders in the design and manufacture of high quality smoke / aerosol generators for over 50 years. 
Concept have a proven track record, having held BS EN ISO 9001 since 1995. The scope for the ISO certification is for the "Design, manufacture and supply of non-toxic smoke generating equipment and aerosol generating equipment for scientific, military, security and industrial use".
Concept's product range includes systems for localised air flow visualisation tasks, LEV tests, spray booth clearance tests, HVAC installations and HEPA filter challenging. Concept's mains driven smoke systems come with a minimum of a 5 year parts warranty and lifetime heat exchanger block guarantee (aerosol generators 10 year parts warranty). 
For any technical advice on what system(s) will be most suitable for your application please feel free to contact us. 
Info@conceptsmoke.com 
+44 (0) 1628 825 555
Element

https://www.element.com/more-sectors/environmental-testing 
Element Material Technology are a global provider of testing, inspection & certification services. Element's Environmental Division has the largest testing team in the UK and Ireland, comprising a range of multi-disciplinary, technically competent experts. Our extensive network ensures that we have qualified experts providing full coverage of the UK, Ireland, and the EU.  
Trust the Certainty of Element: - We are uniquely positioned to offer a range of environmental and occupational compliance testing solutions.  
These include: Workplace air monitoring and assessments, Local exhaust ventilation examination, Noise & vibration assessments and modelling, Legionella and Bioaerosol assessments, Asbestos management and consultancy, Ambient air and odour dispersion modelling, ISO 17025 accredited environmental chemistry laboratory and MCERTS accredited stack emissions testing.  
Equivital

Every day, in some of the most extreme conditions, we help people push the boundaries of human understanding. From the edge of space to the heart of a warzone, our clinical-grade wearable technology can capture, manage and analyse real-time mobile human data. We help understand the body's behaviour, to make smarter decisions and keep people safe. Use Equivital products to make a difference to your teams and keep them safe.
Filtermist

Filtermist Systems Limited provides an extensive range of products and services designed to ensure the air in production facilities is free from contaminants such as oil mist, oil smoke, dust, fume and VOCs.   
From individual stand-alone units, to large scale centralised systems, Filtermist's experienced team offers a full turnkey service nationwide to ensure healthy employees, cleaner production facilities, reduced downtime and compliance with HSE regulations including COSHH.  
A comprehensive aftersales service that includes COSHH compliant LEV testing, air monitoring and maintenance is provided by Filtermist engineers throughout the UK.   
Visit www.filtermist.co.uk to find out more, or call Filtermist's sales team on 01952 290500. 
i2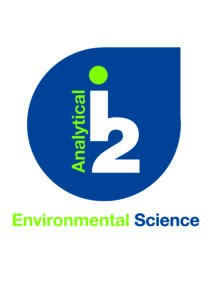 i2 Analytical routinely test workplace air to support occupational hygiene surveillance, ambient air pollution, ground and landfill gas via a large variety of methods to suit client projects. We are also able to support projects and sites where fugitive dust and odour emissions are a concern. Additionally we perform testing for emissions from materials. i2's large fleet of vehicles provide sample collections and deliveries of containers and air media to offices and sites across the UK. With dedicated customer services teams in the UK, i2 offers a single point of contact for customers and their projects. 
iLEVE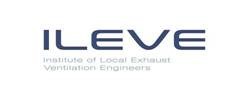 https://www.cibse.org/institute-of-local-exhaust-ventilation-engineers
The Institute of LEV Engineers, ILEVE, exists to recognise competence in the practical application of local exhaust ventilation and to raise awareness of the importance of good air quality and ventilation in workplaces.  ILEVE is supported by the Health and Safety Executive.
The Mission is to provide safely controlled working environments, free from harmful airborne contaminants by:
Providing its members and the public with first class information
Providing a career path for Engineers in Local Exhaust Ventilation to full professional Registration.
Maintaining and Enhancing professional excellence throughout by developing and accrediting courses of study
Providing a membership designation FILEVE, MILEVE, AILEVE etc. as a credential giving others evidence of demonstrated knowledge and skills
Setting the criteria for best practice in the profession
Speaking for and representing the profession
IOSH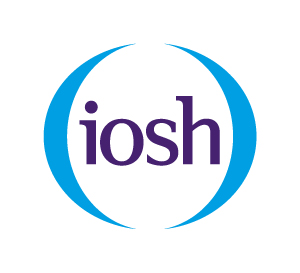 About IOSH and No Time to Lose:
The Institution of Occupational Safety and Health (IOSH) is the world's chartered professional body for people responsible for safety and health in the workplace. We have more than 47,000 members in over 130 countries, working in organisations of all sizes to create workplaces that are safer, healthier and more sustainable.
Our shared objective is a world where work is safe and healthy for every working person, every day. Through our strategy,we enhance the OSH profession, build strategic collaborative partnerships across industry and influence globally through impactful research and development.
IOSH's No Time to Lose campaign gets carcinogenic exposure issues more widely understood and helps businesses take action. It works in partnership to:
raise awareness of a significant health issue facing workers in the UK and internationally
suggest some solutions on a UK scale to tackle the problem – a national model that can be transposed internationally
offer free practical, original materials to businesses to help them deliver effective prevention programmes.
IOSH is honoured to support BOHS's Breathe Freely campaign and to be supported by many BOHS NTTL Ambassadors.
MacClancy and Sons Ltd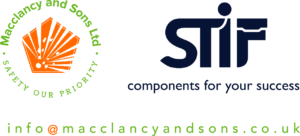 MacClancy and Sons Ltd are the exclusive U.K. and Ireland technical sales representatives of STiF manufacturers of ATEX/DSEAR Certified Explosion Safety products.  An extensive range of passive explosion safety products covering all applications in the Bulk solids industries and extensively used throughout the Dust Filtration industry. Our equipment Covers all explosion dust types ie Organic, Synthetic and Metal dusts.  ST1, ST2 and ST3 Kst 300 and Pmax of 10Bar.
MacClancy and Sons Ltd, carry an extensive stock of conventional VIGILEX Explosion panels and VIGIFLAP Isolation valves in our Warrington warehouse.
Items not carried on stock are on a 3 week ex works delivery from our Partners STiF.
With more than 30 years experience in the process and explosion safety product industries we offer you unparalleled service, product quality, assured efficiency at an affordable competitive price
MacClancy and Sons Ltd and STiF supply the new generation of explosion safety technology products.  Email: Info@macclancyandsons.co.uk
Marchwood Scientific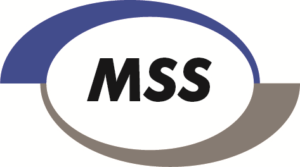 Marchwood Scientific Services are market leaders in Occupational Hygiene analysis. Our UKAS accredited laboratory, situated in Greater Manchester, provides an extensive range of routine and specialist analytical capabilities.  
Our laboratory has unrivalled technical knowledge and industry experience, allowing us to provide each customer with valuable advice, fast turnarounds and excellent customer service on all testing requirements. 
In response to non-routine enquiries, our Technical Specialists and Scientists will work alongside you to explore and develop new methods, tailored to meet your business requirements. 
The Solids Handling and Processing Association (SHAPA)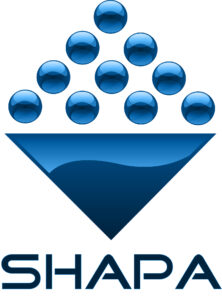 SHAPA has been the UK's leading specialist association for the solids handling and processing industry since its formation in 1981.
All our members are established specialists within their fields and have the experience and commercial standing to provide quality, cost-effective solutions for all aspects of mechanisation for bulk materials handling and storage, conveyors, dust collection and control, instrumentation, mixers, big bag handling, sampling systems, sieves, valves and weighing systems and equipment.
Many of our members are specialist suppliers, for the installation, commissioning and testing LEV systems for a wide range of projects in industrial and commercial applications.
Shawcity

Established for over 40 years, Shawcity is the UK's largest independent supplier of health and safety, occupational hygiene and environmental monitoring instruments.  
We support customers with an extensive range of applications across the UK and Ireland, from SMEs through to some of the highest profile brands in the world. As an independent distributor our key advantage is impartiality. 
Our portfolio includes: VOCs, Benzene, Mercury, Ground Gas, Single Gas, Multi Gas, Confined Space, Gas Sensors, Fixed Gas Detection Systems, Sound, Noise, Vibration, Air Quality, Dust, Heat Stress and Fit Testing. 
Our team delivers a premium service with free support for the lifetime of your instrument or duration of hire. We also have an on-site, manufacturer-approved service centre.  
With fully flexible solutions we can arrange short- or long-term hires as well as purchases and even 'hire before you buy', so you can always be confident you have the right product to suit the individual project requirements. 
TSI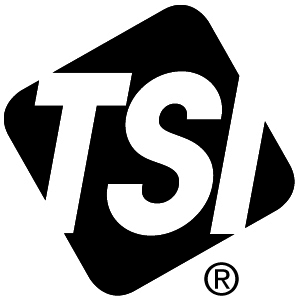 As an international leader in measurement technology for over 50 years, TSI designs and manufactures precision instruments used for ventilation testing, indoor air quality, respirator fit testing, exposure monitoring, contamination control and other key parameters in the environment.  
Especially within the ventilation testing market, TSI offers a wide product range, which includes air velocity instruments, Indoor Air Quality Monitors, PortaCount Respirator Fit Testers, DustTrak Aerosol Monitors to provide various measurement solutions for evaluating efficient and effective LEV installations.  
TSI serves the needs of industry, governments, research institutions and academia. Our UK based service department also ensures your instruments are calibrated and serviced by TSI in market leading turnaround time. 
Vent-Tech

Vent-Tech consult, design and install dust and fume extraction systems. Our consultancy service offers advice and guidance when you have an undefined LEV issue or if you are tasked with bringing a system up to scratch and are unsure where to start.  
The proper installation of an LEV system will safeguard the health of the operators. All our systems are designed to meet all the latest regulations and are fully compliant. 
We also offer a range of training courses including P601 and bespoke to client LEV related courses. 
LEV 2021
If you are involved in LEV system design, installation, commissioning, thorough examination and testing, servicing, maintenance work or if you own LEV installations then this conference is for you!
Download the LEV2021 Programme
LEV 2021
If you are involved in LEV system design, installation, commissioning, thorough examination and testing, servicing, maintenance work or if you own LEV installations then this conference is for you!
Download the LEV2021 Programme