Occupational Hygiene Consultant – Nationwide
Euro Environmental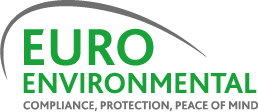 • Salary: £45,000 / annum
• Company car or car allowance
We are an Occupational Hygiene Consultancy Company delivering professional monitoring services. We assist businesses to maintain regulatory compliance by minimising exposure to hazardous substances, legionella, asbestos, noise / vibration and indoor air quality services to clients across the UK and globally.
An opportunity has arisen within the company for an intellectually mature individual who values his/her independence and can manage time effectively. If you are looking for more than being an employee and have the aspiration and drive to achieve higher goals in your career, this position may be perfect for you.
Qualifications, Experience and Skills Essential for the Role:
The applicant must come from a strong technical, consultancy and educational background, and have experience in Occupational Hygiene and Health & Safety in a variety of industries.
The applicant must have a minimum of 5 years experience in COSHH risk assessment, workplace air monitoring, noise / vibration and indoor air quality. The applicant must have obtained the certificate of operational competence (CertOH) from the BOHS either via a series of W500 modules or relevant degree.
The applicant must have:
Excellent communication and interpersonal skills, client-facing and organisational skills;
a current UK Driving Licence; An understanding of safe systems of work and wider health & safety legislation based on working on clients' sites. The ability to write technical reports that are clear, concise, factual and easy to read; An analytical approach to work and a high level of attention to detail; Problem-solving skills and the ability to operate effectively under pressure and to tight deadlines. The ability to work independently and also as part of a team to meet health objectives; Technical and IT skills for using specialist equipment.
Principal Role:
The work will involve undertaking a wide range of occupational hygiene related projects in a supervisory / management role. Key responsibilities are as follows:
• Auditing and training of hygiene technicians to ensure the company meets recognised standards and delivers a high service to its portfolio of clients.
• Building and maintaining a good rapport with clients and the technical team.
• Involvement in recruitment of new technical staff and ongoing review and appraisal of existing staff.
• Liaising with the sales team to provide technical support with tenders and contracts.
• Managing projects effectively and within time scales.
• Compiling data, writing reports and presenting findings to key clients.
• Providing clear and accurate information on complex health and safety issues.
• Liaising with regulatory bodies such as the Health and Safety Executive (HSE) and UKAS.
• Ensuring that all work is carried out in accordance with the Health & Safety procedures and legislation.
The candidate will be expected to work from home, at clients' sites, plus visit the office in South Yorkshire and/or Stevenage on regular basis.
Full driving license required.
Apply by sending your CV and introductory letter to l.hall@euroenvironmental.co.uk