IOHA 2024: Protecting Workers From Health Hazards: Advancing in This Changing World
The Occupational Hygiene Society of Ireland (OHSI) and the British Occupational Hygiene Society (BOHS) are privileged to jointly host the 13th IOHA International Scientific Conference.
The conference theme has been confirmed as - 'Protecting workers from health hazards: Advancing in this changing world'. The conference aims to promote occupational hygiene and worker health protection by the minimisation of worker exposure to hazardous agents globally through plenary sessions, keynote lectures, parallel talks, workshops, and poster presentations, as well as networking opportunities and social functions.
Abstract submissions are now closed and the scientific committee are beginning the reviewing process.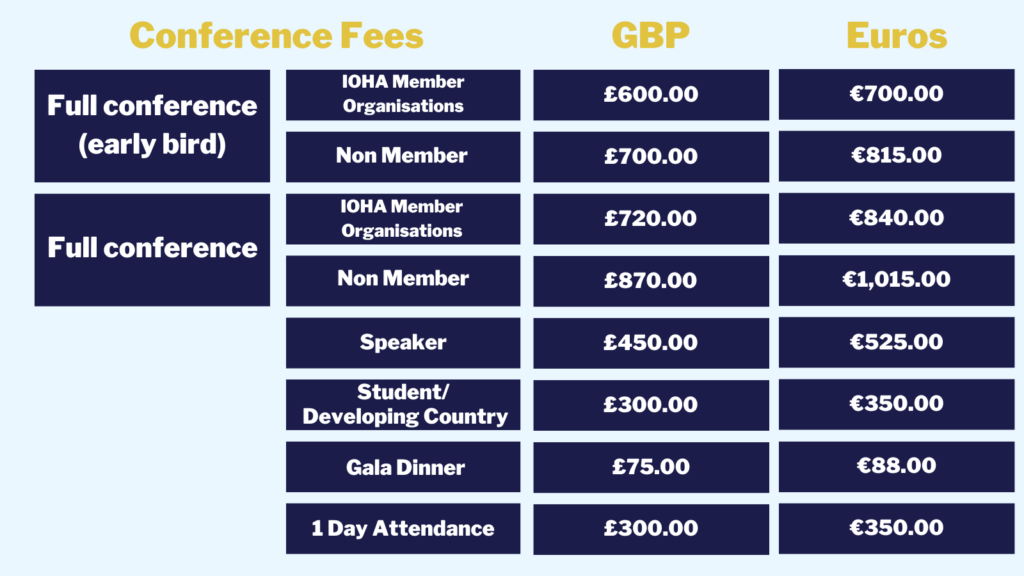 All rates are in GBP and subject to Irish VAT currently 23%.
Bookings will be processed in GBP, Euro price is for indicative purposes and may change slightly due to currency exchange fluctuations.
Early Bird rates available until Friday 12th April 2024.
If you would like to book at the Student or developing country rate contact conferences@bohs.org
Please note - cancellations received after Friday 12th April 2024 are not entitled to a refund, but substitution delegates will be accepted or can be changed to a digital delegate pass.